COMPLETE DISTRIBUTION SYSTEM WITH QUICK CONNECTION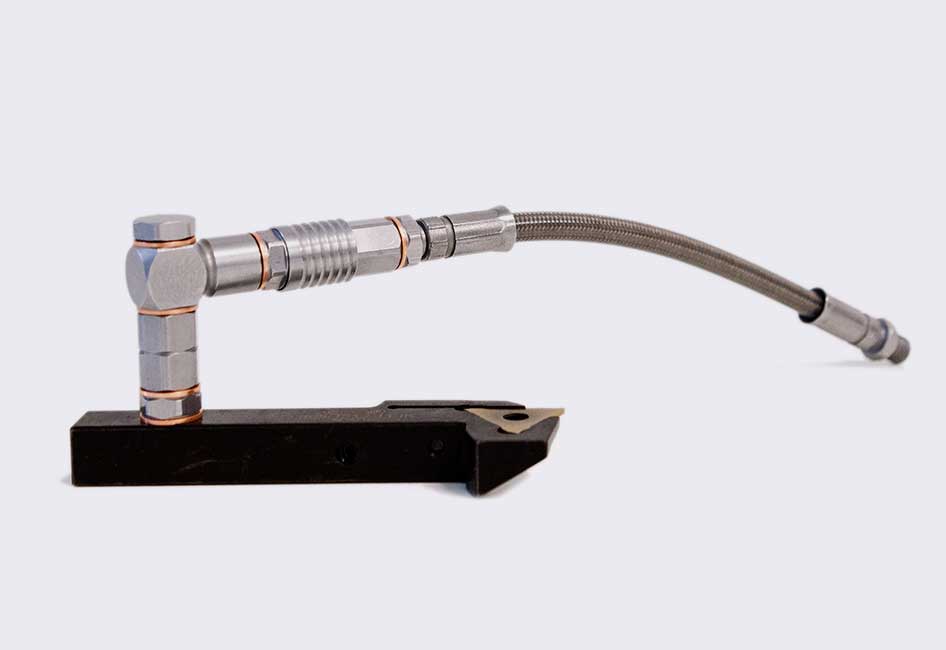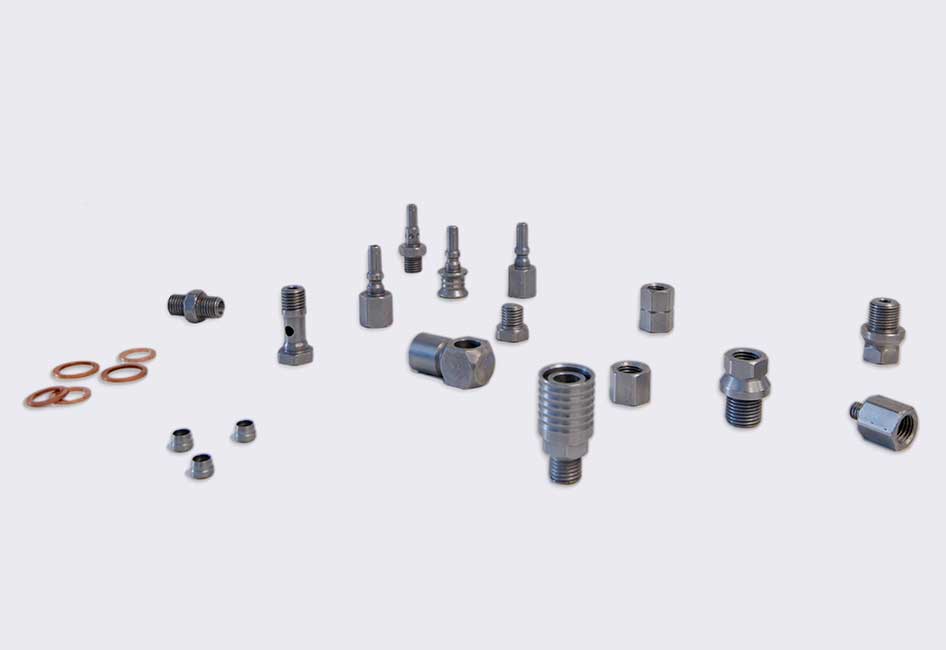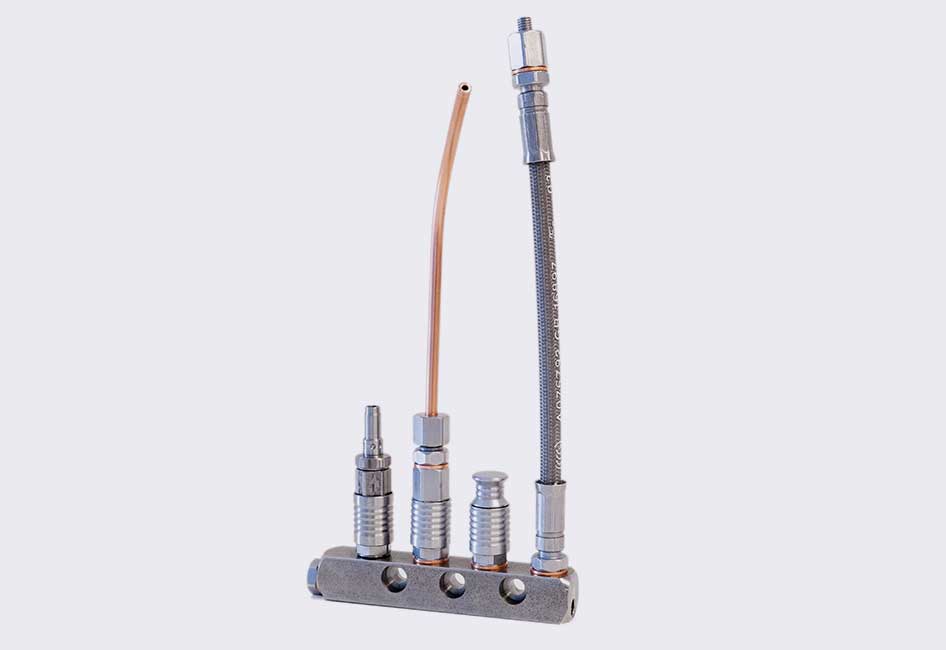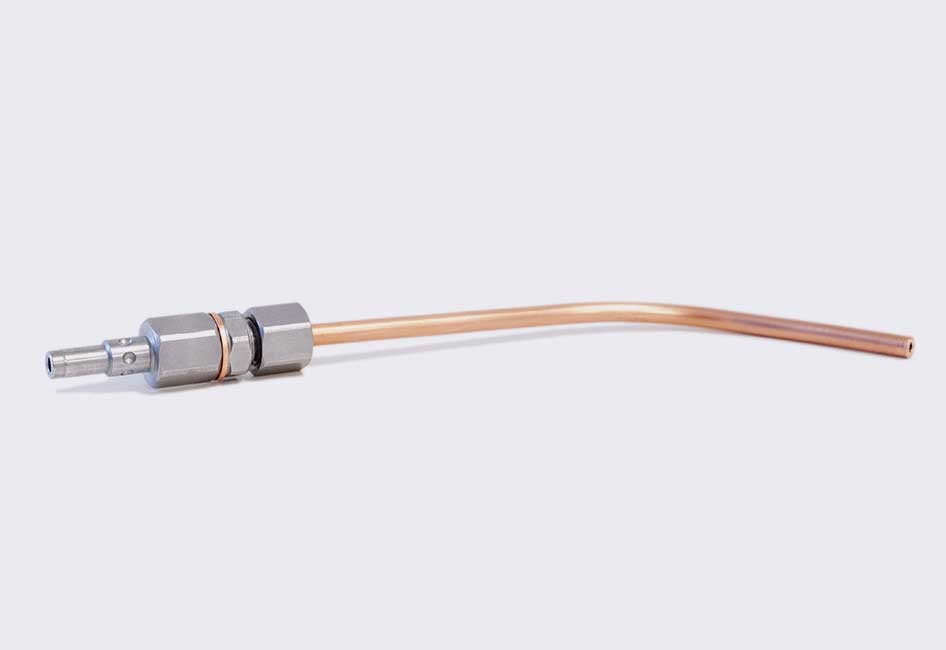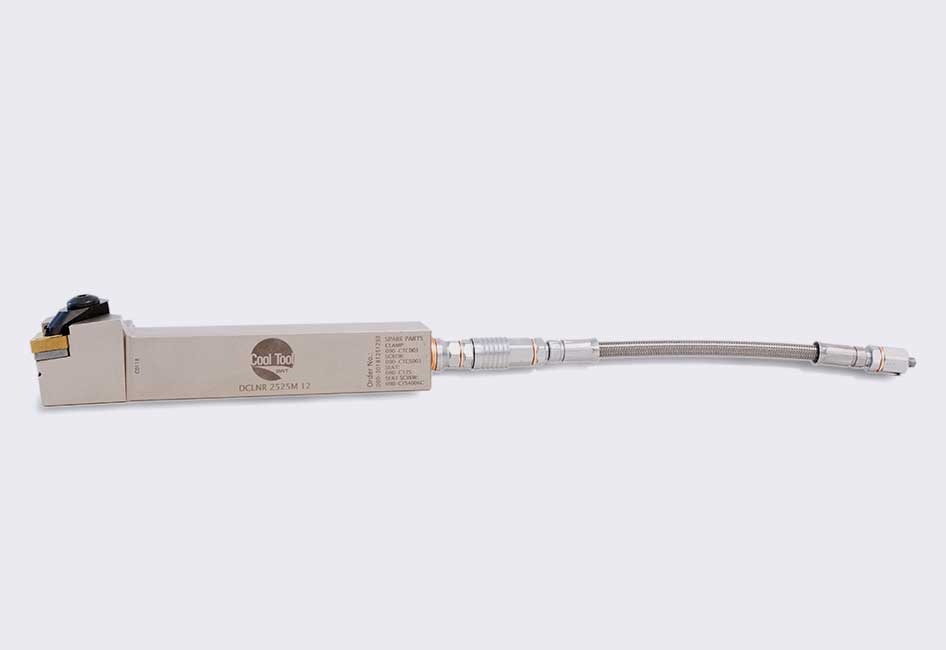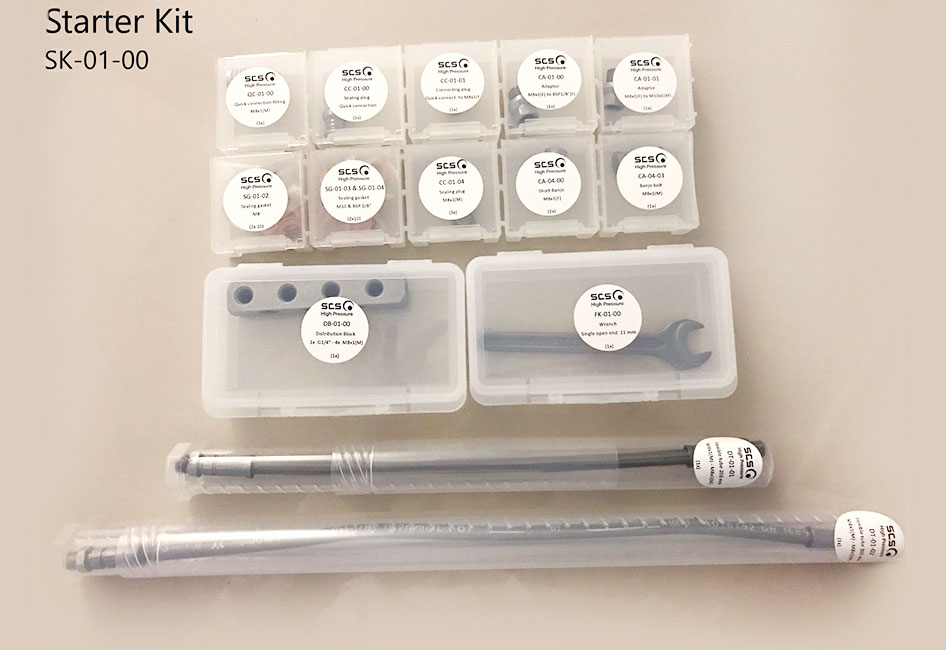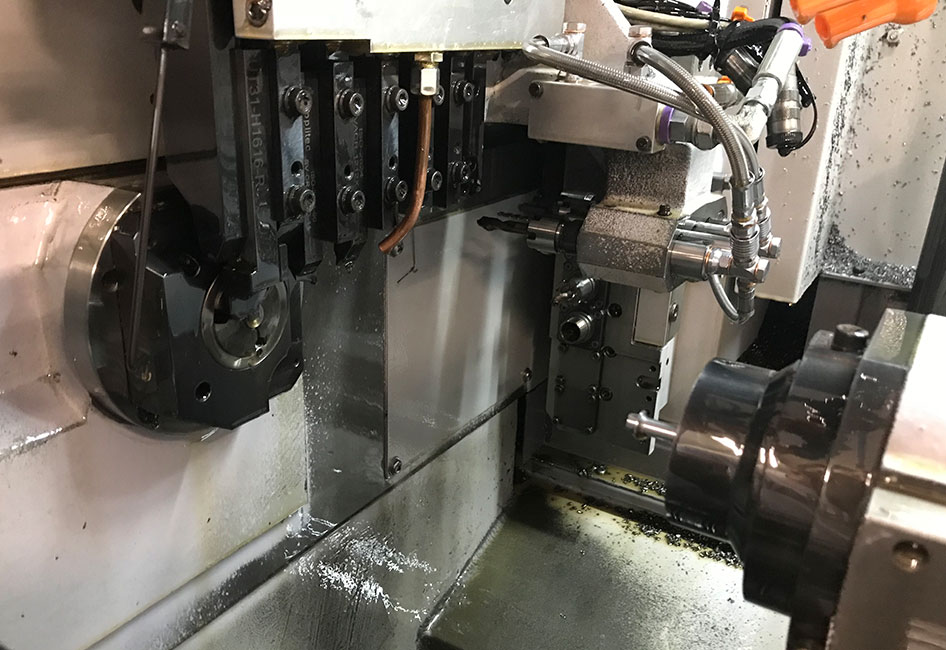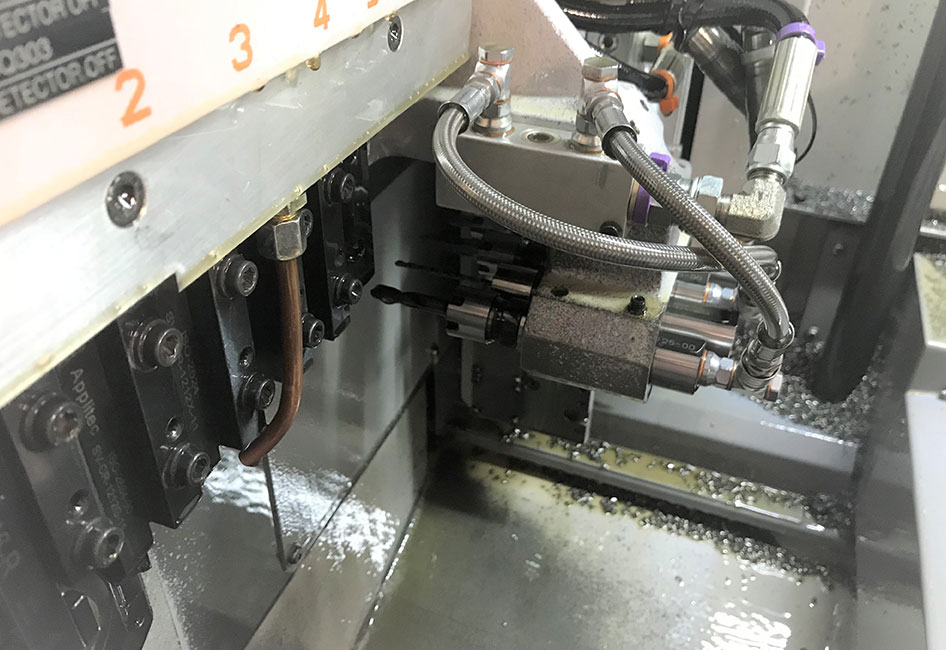 The SCS coolant distribution systems allows for fast, flexible, safe and interference-free preparations for the machining of parts.
These ensures the correct orientation of coolant and amount of flow directed to the cutting edge of the tool which brings many advantages, both for productivity and quality of the machined parts:
Quick and precise preparations of the part to be machined.
Optimal coolant distribution to the toolholders, avoiding possible human errors.
Adaptation to different types of threads for tool holders or distribution blocks.
Flexible and reinforced tubes braided in stainless steel prepared to withstand the impact of hot chips and with pressures of up to 220 Bar.
2 different manufacturing programs according to the required flow and internal machine available space:
MICRO: 3.8 mm through hole for coolant supply.
NANO: 2.3 mm through hole for coolant supply.
Both programs can be connected with each other and with the Articulated Steel Flexible Distribution Tubes DECA, HECTO, MEGA and GIGA programs.
It allows to work with emulsion or cutting oil.
Resistant to pressures of up to 220 bar (3,190 psi).
Manufactured with the utmost precision in steel and with ZnNi treatment to guarantee its durability.